It's important to choose a fixture that provides the right amount of light while complementing your dining room decor, whether you prefer modern pendant lights and chandeliers that build dramatic focal points or transitional wall sconces that add a touch of elegance and intimacy. In order to start selecting the perfect lighting choice for your dining room, check out this list recommended by kitchen remodeling Charleston, SC.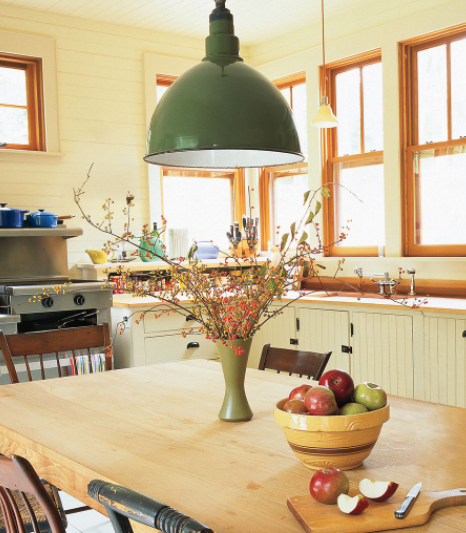 Wall Sconces
To provide both general and accent lighting, wall sconces are mounted directly on walls. If your dining area is roomy, when combined with ceiling fixtures, adding a wall sconce in each wall corner will ensure maximum light coverage. Wall sconces often perform well when used alone or combined with candles as accent lighting to create intimate dining environments.
Suspension Lights
Another flexible lighting solution that adapts to virtually any space is a pendant light. Available in a variety of styles and easy to mount, pendant lights hang from single chains in your dining area and emit ambient light. Pendant lights should be suspended 30 to 35 inches above your dining table, much like chandeliers.
Find a pendant light with a colored drum shade for the right amount of contrast, to highlight black or white modern furnishings. To softly illuminate your table, select a chandelier pendant or triple-globe pendant fixture for a more traditional look.
Flush Mount Lighting
The ceiling surface is touched by flush mount light fixtures, which allow light to filter out via glass or diffuser parts. For dining rooms with limited space, flush mount chandeliers are perfect as they feature the same beautiful crystals of traditional chandeliers but in a more compact style. With circular glass shades, three-light flush mount fixtures add soft light to a space without being distracting, making them ideal choices for dining rooms where the focal point is the dining table.
Semi-Flush Mount Lighting
A semi-flush mount lighting fixture design features a bowl, shade, or lantern that extends down slightly, allowing light to bounce off the ceiling surface, whereas a flush mount fixture is usually mounted flush to the ceiling. Semi-flush mount light fixture types are highly versatile, offering everything from Tiffany-style bowls to glass lanterns with candelabra lighting.